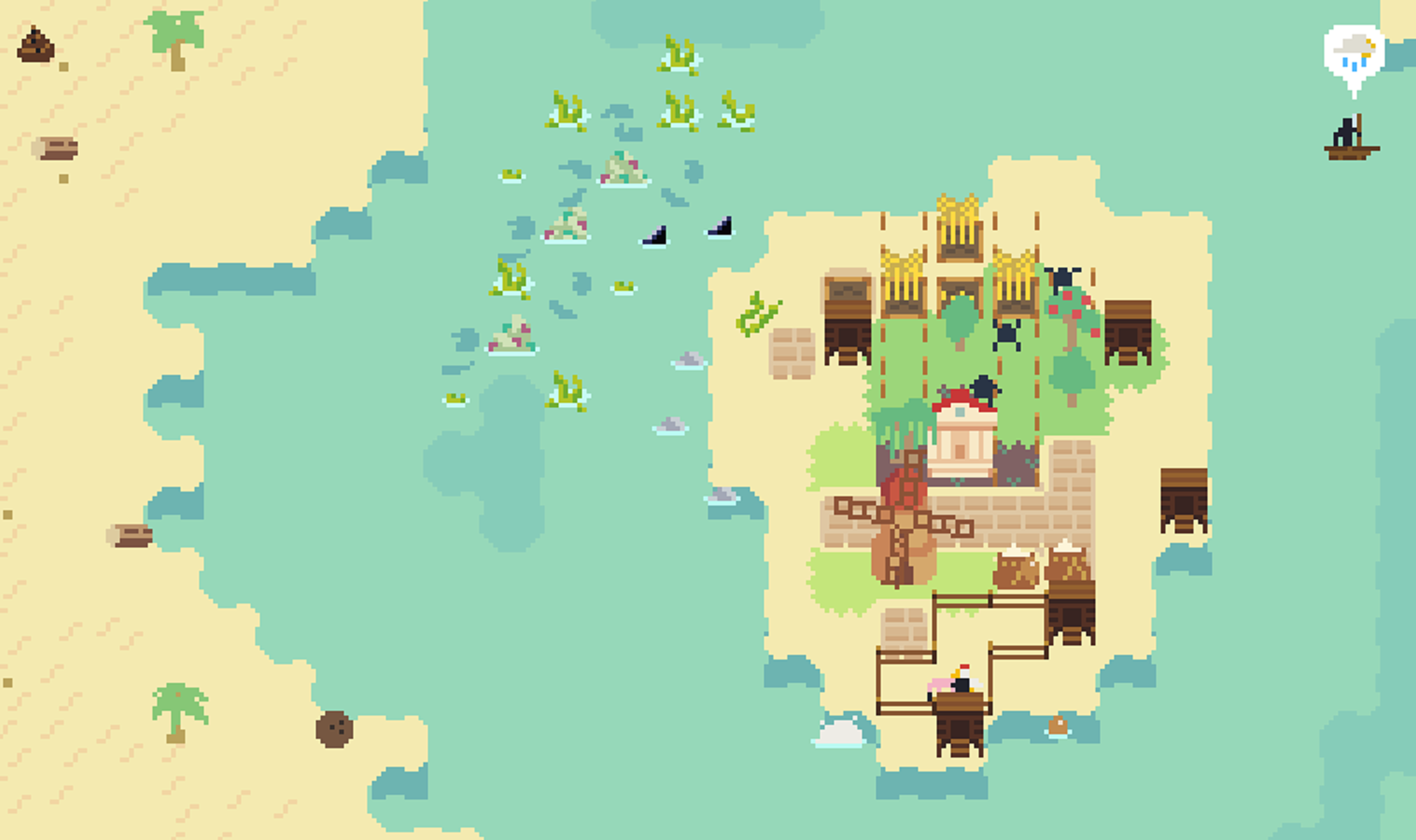 simmiland
v1.3.1 (halfway thru big update and steam release)
---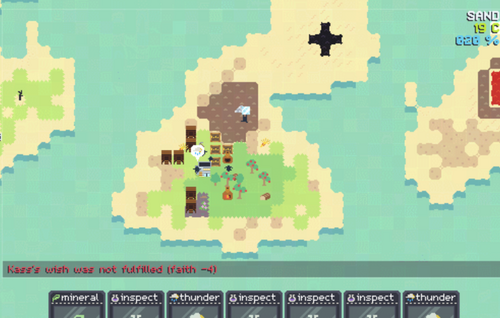 Hi everyone!
Thanks for playing simmiland so far! The appreciation led me to developing it a bit further and releasing it on Steam soon!
This update introduces a meta gameplay system where you can expand your card deck. This means normal games will now let you play with 50 cards instead of the previous 100 cards but you will gain coins by playing the game and getting achievements (again) which you can use to buy new cards! For now this means also you can get 2 new cards that weren't in the game before.
In a few weeks the game will receive an even bigger content update. This version showcases some new content already and some new items won't have much use yet (please bare with me!). Also note that everyone who owns the game on itch.io will get the game on Steam as well!
Here is the complete changelog:

v1.3.1 changelog
gameplay
- a cards shop where you buy cards that'll expand your deck
- coins that you get for achievements used for buying cards (you keep your achievements but getting them again will get you the coins)
- deck now starts with 50 cards and can be expanded into 160ish cards
- added the hammer tool & hammer research (using hammer cuts building time in half)
- added seaweed
- added animation for man sailing+acting
- added the plague card
- added advanced medication research
- added vaccine research
- mankind now has a nature [evil,aggressive,mixed,kind,peaceful] influenced by many things and will have more impact in later updates
- added sulfur (deposit)
- added gunpowder
- added guns research
- added telescope
- added ??? sighting
changes & fixes
- wind now increases boat speed
- human AI will now also prioritize harvesting food sources when they are out of food. (they used to only prioritize gathering food items lying around)
- improved human AI a lot so they wander around less
- fixed text yscaling sometimes cutting off the bottom
- pathfinding is recalculated when tiles change into liquid
- wind now always aims towards the base
- you can now only research farms when the humans have gathered wheat
- changed the amount of IQ you get from certain researches
- changed the card deck a little bit to contain more plant cards
- increased the '+card' card cost from 50 -> 100
- removed +IQ cards from normal mode
- changed food bake time from 3.3s -> 6s
- fixed a bug where there was a small chance some cards didnt spawn
- 'the end' card doesn't appear in endless mode anymore
- game should now be playable for MacOSX 10.6 - 10.11 as well
misc.
- made grass/woods tiles smoother
- changed swamp tile color
- added cursor images
- cards now always show the sell icon
- added some visual effects for wind
- added tips in the loading screen
- various small things
Files
simmiland_v1.3.1.exe
44 MB
Sep 05, 2018
simmiland_v1.3.1.zip
42 MB
Sep 05, 2018
simmiland_v1.3.1_macosx.zip
44 MB
Sep 05, 2018
Comments
Log in with itch.io to leave a comment.
is this version released yet
My question is, how do i get sulfur