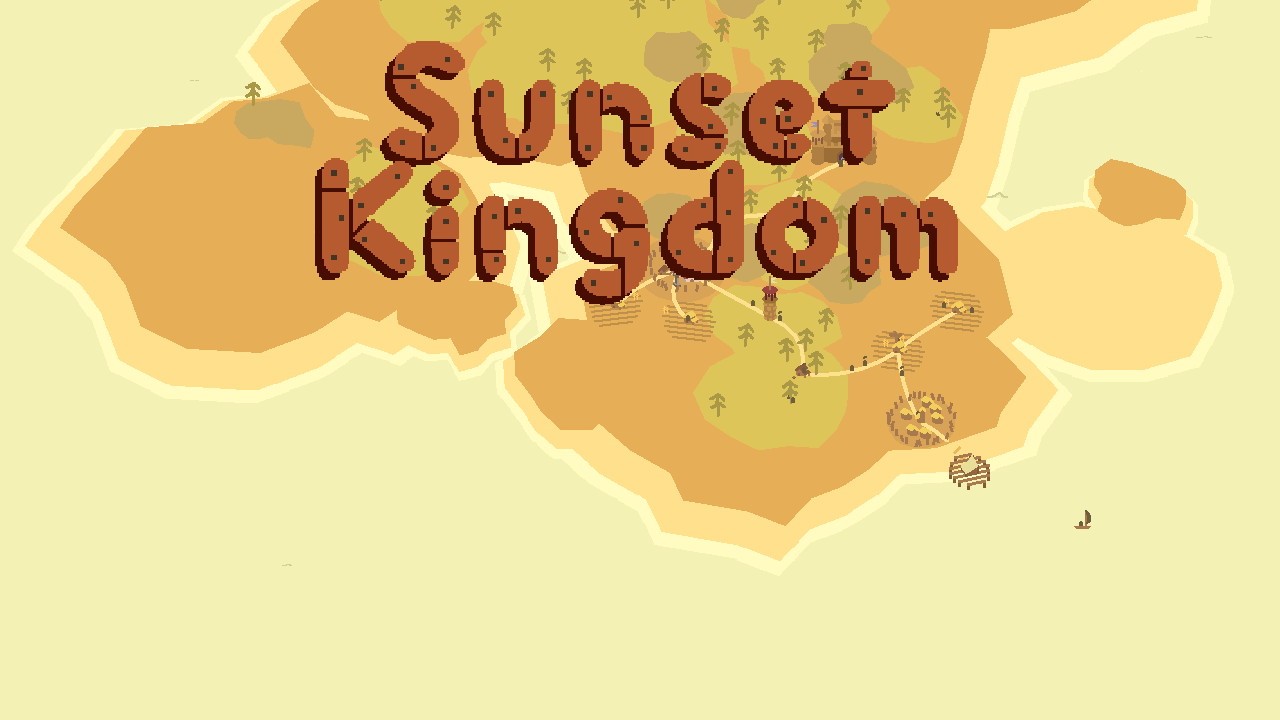 Sunset Kingdom
A downloadable game for Windows and macOS

Sunset Kingdom is a kingdom management game.
In Sunset Kingdom your aim is to become the monarch of a prosperous land.
Prepare to expand your kingdom, build towns, castles and even a palace, get crushed by vikings, starve to death by not having enough villagers to farm, and try again!

Hotkeys

- <H> jump to first town
- <B> build
- <C> close/open existing buildings or cancel building sites
- <M> mute/unmute music
- <tab> scroll through towns
- <numbers> select towns, when building select different buildings
- <spacebar> change game speed
- <shift> (hold) add/remove 10 units instead of 1 in the town UI

How to play (quick start guide)

- build a farm
- build roads connecting the farm to the town
- open the town menu and navigate to the "duties" tab
- add villagers to the "builders" duty
- once the farm is built add 2 villagers to the "farmers" duty
now your 2 villagers will farm and bring food to your town!

made for the Sokpop Patreon


Windows - Shader error? / only see a black screen / other graphical issues?
You probably don't have DirectX yet or you are missing a driver either way. You can download the necessary driver for free with this link: https://www.microsoft.com/en-us/download/details.aspx?displaylang=en&id=35
If this does not fix it, try downloading and running the "sok-stories installer". This should automatically install the necessary drivers and fix all Game Maker games in the future.
Mac OS X - Unable to find game?
This is an issue we're having with OS X. Move the game to a different folder and then run the game again. This usually fixes it!
Purchase
In order to download this game you must purchase it at or above the minimum price of $3 USD. You will get access to the following files:
SunsetKingdom_v1.0.4.exe
42 MB
SunsetKingdom_v1.0.4(macosx).zip
51 MB