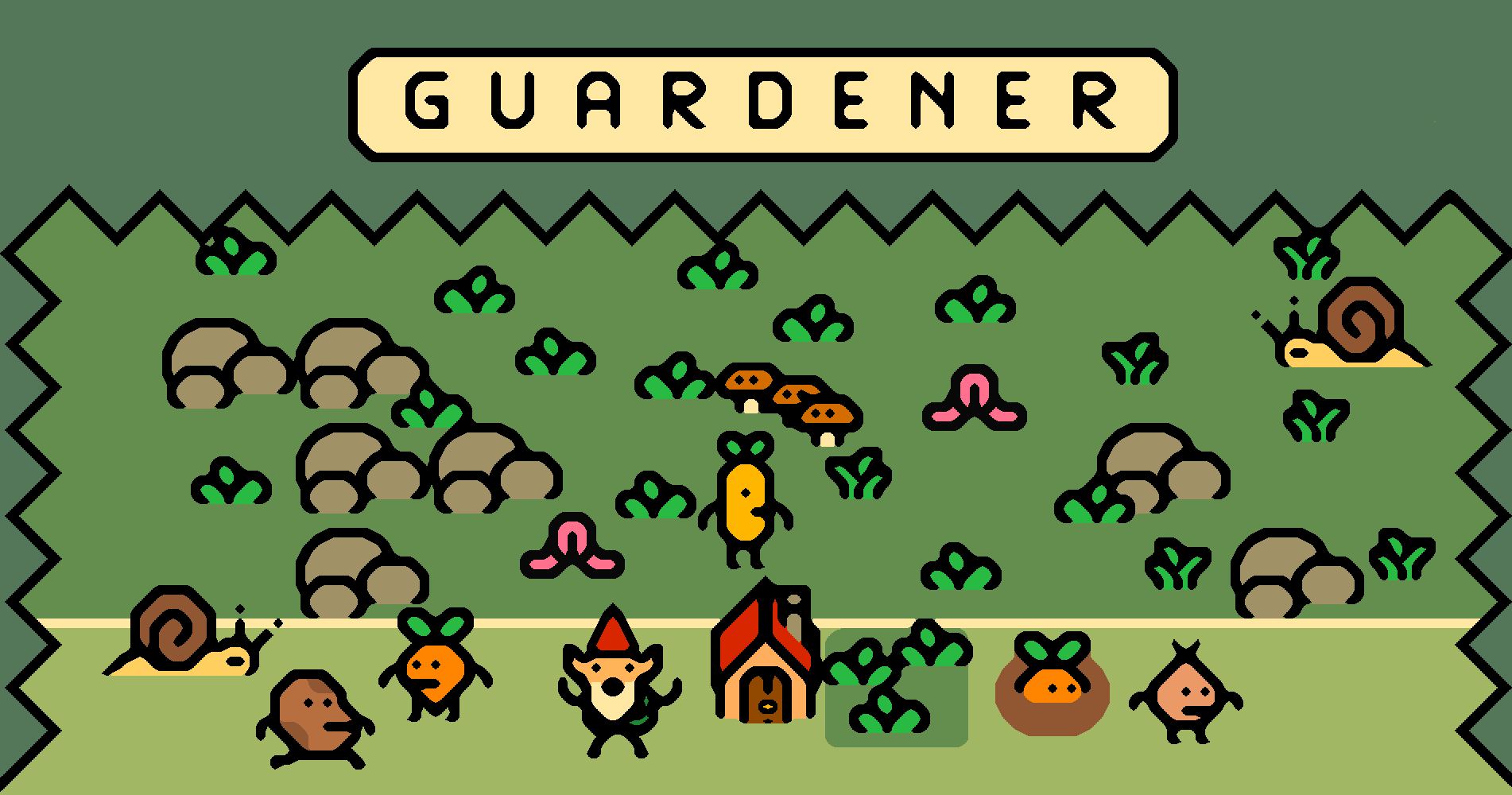 Guardener
v1.2 - Bug Fixes and Score
---
Another update to the game. Download again to apply updates if you don't use the itch launcher!
Changelog

Fixed a bug where vegetables rest indefinitely. (This happened when units entered the house while getting hit by a projectile going into stunlock forever.)
Fixed final boss HP not displaying correctly.
Fixed going game over when attempting to sell the gnome.
Added a final score to the end-screen (only if you beat the game).
Added different sprite for the end-screen/game-over-screen depending if a vegetable was sold, died, or still alive.
Steam version is coming very soon! Will post again when it's here. Enjoy!
Files
Guardener 1.2 Windows
25 MB
Jun 16, 2022