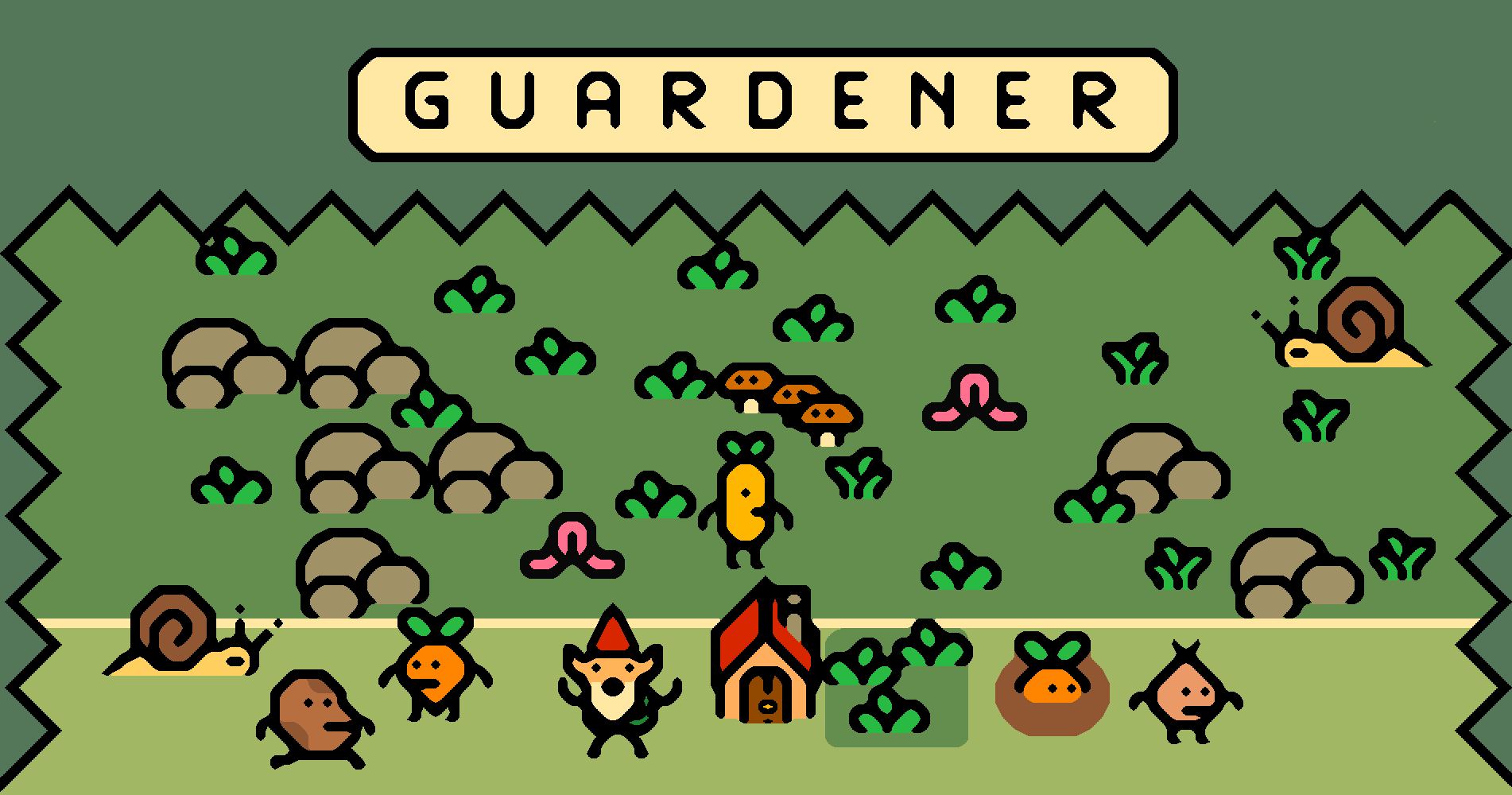 Guardener
Version 1.1 - Bug Fixes & Balancing
---
Just uploaded version 1.1 for Guardener. Download the game again to apply the patch!
Changelog
Bug Fixes

(Hopefully) fixed a bug where the house remained occupied forever.
(Hopefully) fixed a crash (obj_unit Step event crash).
Fixed a bug where an overgrown project would always yield soil (eventhough a water pump was being built).
Fixed a bug where units would not prefer to water unwatered plants.
Fixed a bug where pumpkins would only be worth 5 coins when sold.
Fixed a sorting issue with the shop and the build menu.

Changes

Expanding land now starts out costing 1 coin instead of 3.
Potato now costs 2 instead of 3 coins.
When soil is overgrown, the seedling/plant in the soil is now preserved under the weeds.
When a project is overgrown, the amount of work done is now preserved.
Added tooltips to make the sell/bonus mechanic more clear.
Added sound when assigning units through the commands list at the bottom right (or using the 1-5 number keys)
Thanks for playing!
- Ruben