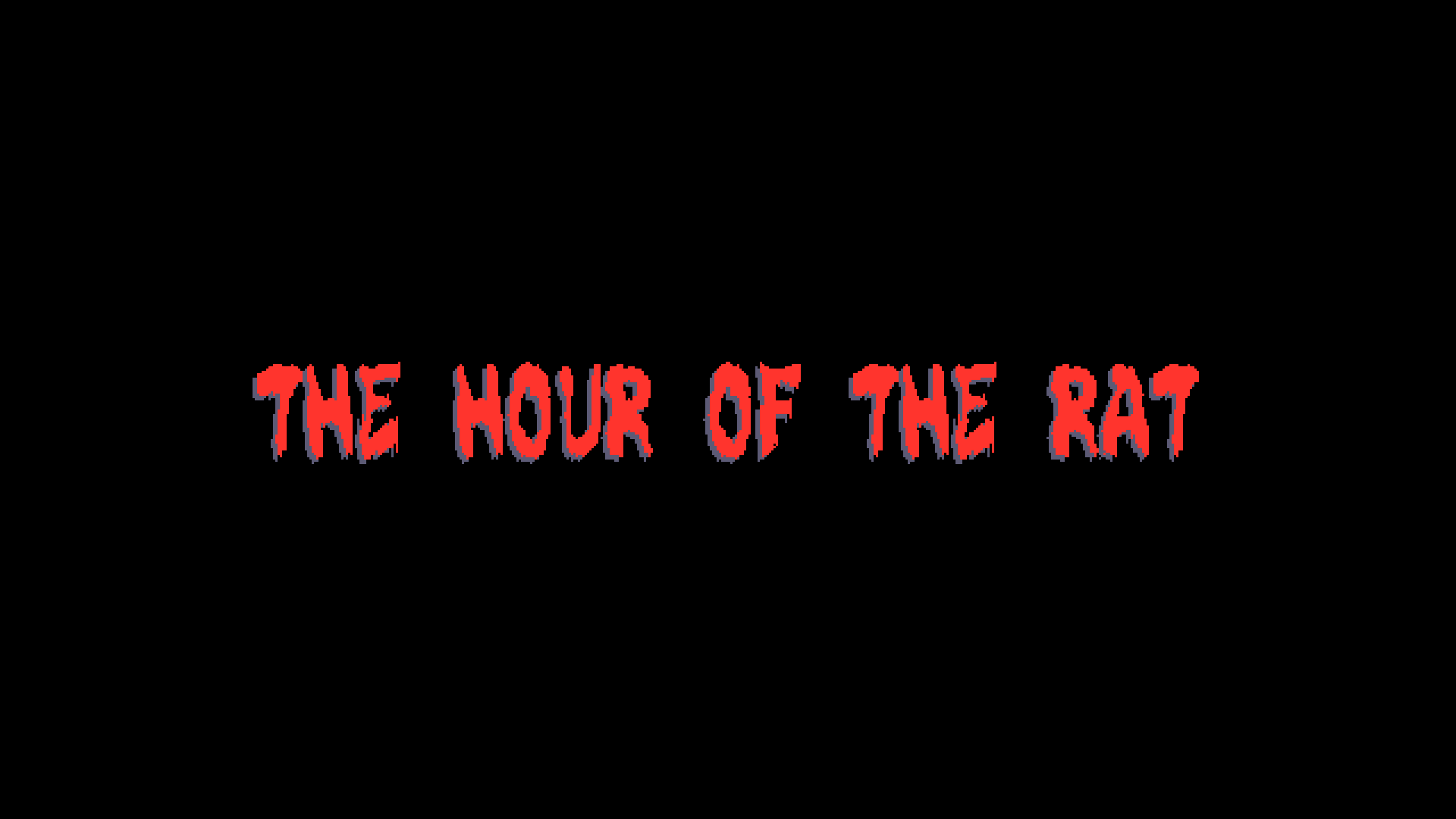 The Hour of the Rat
A downloadable game for Windows and macOS
- THE EMPEROR MUST BE KILLED -
- 3 NINJAS ARE SEND OUT -
- THE TIME IS NOW -
- ASSASSINATE THE EMPEROR -
- DURING THE HOUR OF THE RAT -
pick a ninja, when you die you can continue with the remaining ones
every ninja has their own strength
you lose all your items upon death
choose wisely in which order you play them
reconsider picking up items and leave them for your next run

CONTROLS
(make sure gamepad is disconnected if you want to play with keyboard)
left/right arrow keys - move around
up arrow key - jump
down arrow key - duck/defend
spacebar - kick/use sword/throw stars
shift/tab/ctrl - switch between sword and throwing stars
Z - use scroll
X - use secondary scroll
HIDDEN TECHNIQUES
double jump off of lanterns, enemies and projectiles
jump after quickly dashing back to do a skid jump
made for the Sokpop Patreon

Purchase
In order to download this game you must purchase it at or above the minimum price of $3 USD. You will get access to the following files:
HourOfTheRat_macosx.zip
10 MB
Comments
Log in with itch.io to leave a comment.
id love if this had a 64-bit ver :/ i'll prob try to go back to mojave @ one point but for now im stuck w catalina
Are the "achievements" at the end are working correctly? I killed the emperor with only Murasaki and won the purple symbol, but then I killed the emperor with only Midori and didn't win anything. Do I have to kill him in a different way?

yes, one of them is "kill everything" one of them is "don't kill unnecessarily" one is "win with 1 ninja" and the final is "win with all ninjas used"
Oh I see. That's really interesting! Thanks for the game, it's amazing :)
this is really, really good. i'm impressed at how focused this is... it's a concise short form game that's super fun the entire time you're playing it. i've been suffering the worst burnout of my career in the games industry, wondering if games are ruined for me, but i think this was some of the "medicine" i need to remember why i love them. it's inspired me to look forward to making more short form games myself.
i assassinated the emperor but i still want to keep playing... using the shadow ninja scroll felt almost like cheating. maybe i'll just have to set more ambitious goals for myself (get every key in one run, kill the emperor with someone besides Messao, etc). it could benefit from having little achievements at the end, or even an online speed-run chart, but i'd hate to add feature creep to something that's so concise already.
bit of a late reaction, but thank you so much! i really appreciate your comment. i hope you recover from your burnout and rediscover your love for games :)
How do yo beat the turtle at the left? >:(
you can double jump off of him when he is airborne to make him tumble and he'll be vulnerable
Can you only double jump off of one lantern? When I jump from one lantern to a second lantern I always get launched downwards.
aaaahWsome
any plan to give games on xbox game creators program ? its a really good way to get my 3usd again and again to your games----
keep up the good works