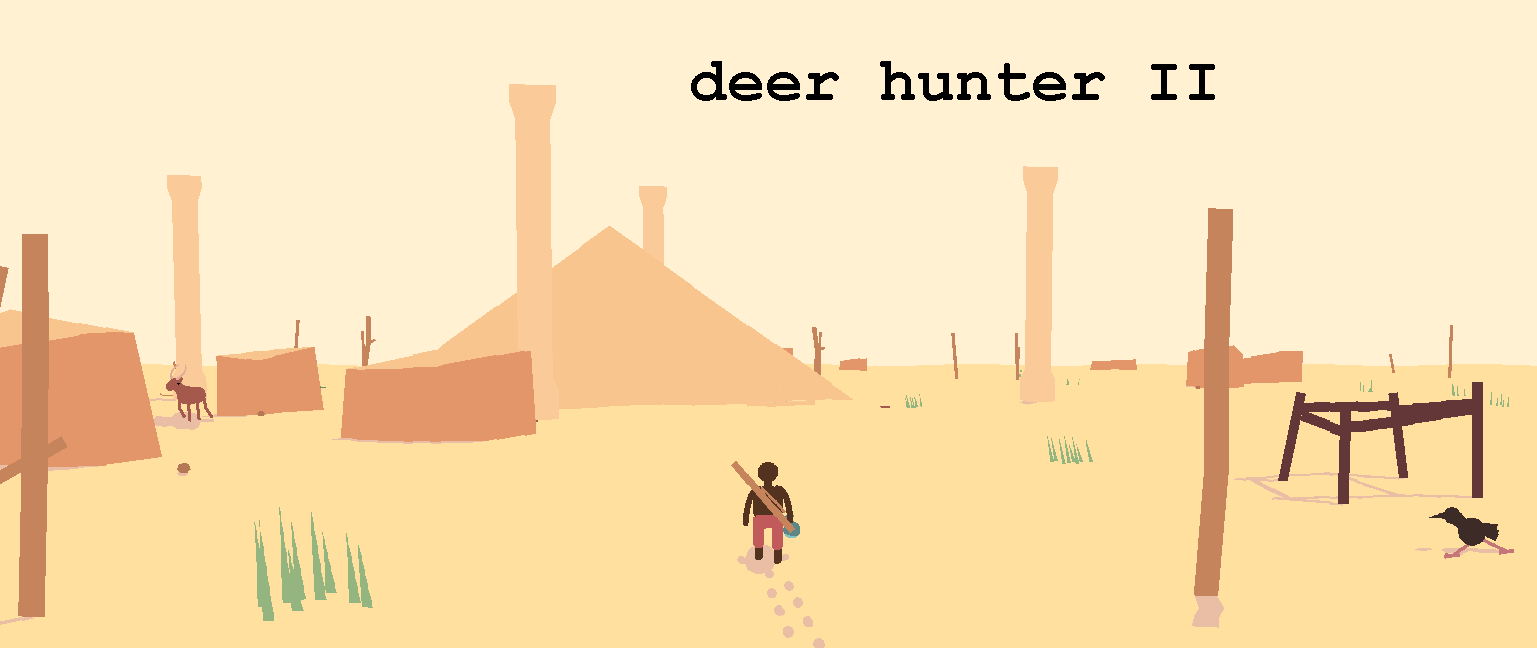 deer hunter II
Version 1.1 : Solo Mode, Optimizations & Fixes
---
I've just uploaded Deer Hunter version 1.1, which includes a new Solo mode (turns off the online component), adds an option for a lower draw distance for lower spec computers, and fixes a couple of bugs. The world was also getting quite cluttered so I added a cap to the amount of items that are spawned!

Changelog:
Added Solo Mode (accessible from the title screen through options)
Added draw distance option
Fixed orb duplication bug
Fixed orb preview in inventory
The game will now save your settings
Optimized the drawing of skeletons / shadows
Now only the 100 most recent items will be spawned
Thanks for playing!
- rub