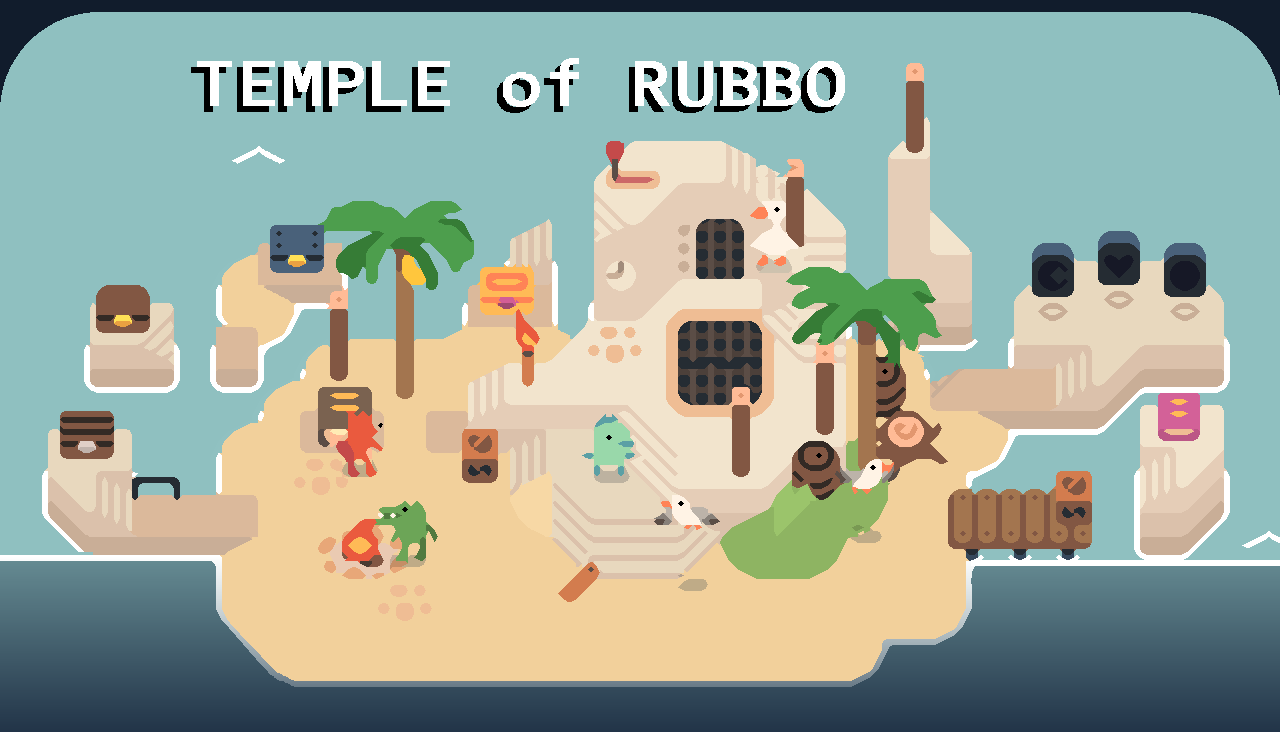 TEMPLE of RUBBO
Just uploaded version 1.2 which fixes a couple of bugs.
Changelog:
Fixed a crash on Mac when reaching the final area.
Fixed a bug where curses would not unlock in the rubbopedia when bought.
Fixed a bug where sometimes one coin would come out of a common chest instead of 3, and sometimes 3 items instead of one.
A lot of people on Mac have trouble opening the game due to security issues. Sorry that I can't be of much help with that! The Steam version (which itch.io owners will get a key for) will fix these problems however.
Steam version should come somewhere this week.
Files
TEMPLE of RUBBO.exe
53 MB
Mar 03, 2022
TEMPLE of RUBBO.app.zip
61 MB
Mar 07, 2022
TEMPLE of RUBBO.exe
53 MB
Mar 07, 2022