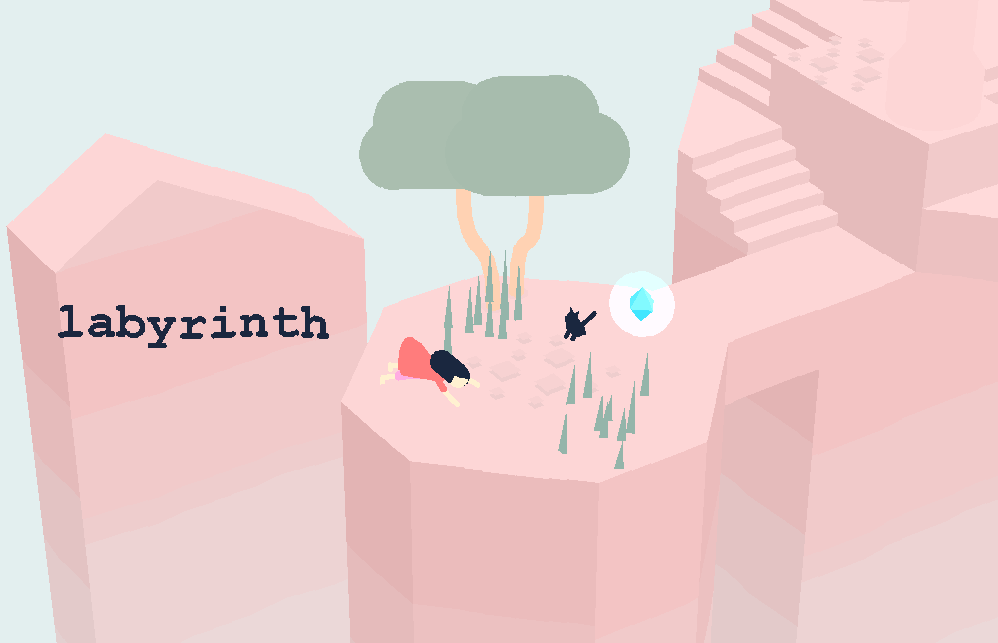 labyrinth
Version 1.1: Softlock Fixes & Spooky Wrong Warp
---
Hi gamers!
I just uploaded a version 1.1 fixing a couple of things. Thanks to everyone who reported something, and sorry if you had to quit because you ran into a problem!
Changelog:

Fixed a softlock where you were stuck in a looping ledge-grab animation
Fixed a wrong warp where you would fall into the void forever after going back from the keep
Added a menu option to "zone out", just in case you get stuck somehow
You can now also use W to jump (for AZERTY keyboards)
For those curious, this is what the wrong warp looked like...

Note: the OSX version will follow on monday. Edit: v1.1 now also on OSX!
Thanks for playing!

- rub